Uptick in Demand for Island Living – cont. series
Part II –  Accessible & Affordable
 Why Diamond Cove is the place you should be living!
Diamond Cove is more affordable than you might think. Home prices start in the mid $200k-$300k range for a 3 bedroom, 2 bath home.  Comparing current sale prices in downtown Portland; a 2 bedroom, 1 bath 1,328 sq. ft. condo on the East End is priced at $425,000. In Portland's historic district, $535,000 will get you a 2 bedroom, 2 bath 1500 sq. ft.  condo, while a historic 1,800 sq. ft. 2 bedroom, 2 bath home on the West End will run you $595,000.
How is the commute? Well, some say traveling to work on Casco Bay is the most beautiful commute in America. No traffic, no stress.  Sip coffee, check your email, chat with fellow commuters…Great Diamond Island is only 2 miles from the mainland, so you will be in Portland in no time.
Diamond Cove offers historic charm with contemporary amenities. Developed from the original Fort McKinley, a coastal artillery fort built in the late 1800's during the Spanish American War, Diamond Cove features high quality construction, many say over-built by the military, and reveals period details we can appreciate today. The Queen Anne style buildings with deep wrap-around porches, tin ceilings, and original fir floors are just a few of the architectural details found in the historic homes at Diamond Cove. Balanced with the charm of a bygone era and today's modern amenities; which include year-round landscaping, heated swimming pool, tennis, a fitness gym, and much more, and you have found the recipe for a great lifestyle opportunity.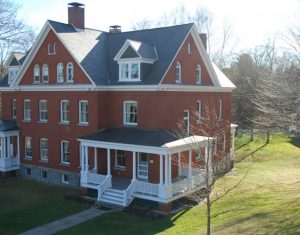 "The stately appearance of the grounds and buildings of historic Fort McKinley and the strong sense of island community" are some reasons Deidre Murree, a year-round resident, chose Diamond Cove.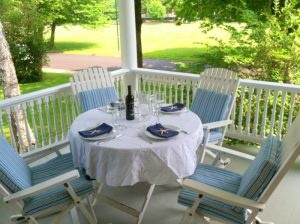 In the event you cannot find your ideal home at Diamond Cove, you can design and build your own! Diamond Cove has several buildable lots available, however these building opportunities are strictly limited. There is never a concern about new or additional development as Diamond Cove has less than forty buildable lots surrounded by a great deal of protected land.  Unlike residential development on the mainland with often smaller lot sizes and the uncertainty of further development in the future, an investment in Diamond Cove is one you can count on.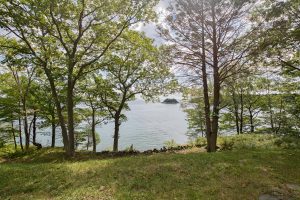 Murree says,"There really is nothing else like it; truly amazing!"