Island living – It's not just for vacationers anymore!
Year-round island living is on the rise. Low housing inventory and an increase in demand for housing are seriously rocking the Portland real estate markets. Frustrated buyers are feeling the push to get farther away from metro Portland neighborhoods to find more options at affordable pricing. A move to outlying areas may not be the most promising option as increased commute time to work and living farther away from top restaurants, shopping, culture and the arts might cause buyer's remorse.
However, there is a place where you can have the benefits of the vibrant city of Portland, enjoy the proximity to your favorite hip restaurant, raise your children in a car-free neighborhood, and retire in an active and scenic community.  Just hop a ferry from the Old Port and take a relaxing and picturesque boat ride to Diamond Cove, Maine's premier island community, a private 200-acre haven that is part of Great Diamond Island.
Diamond Cove is just 2 miles off the coast of Portland, Maine's largest city. Portland was recently ranked in the list of 15 Best Places to Live in the US by the New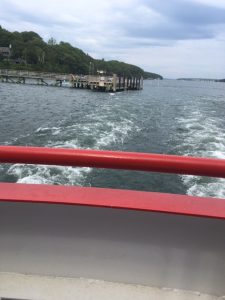 York Post.  Diamond Cove, a private island community, is part of the city of Portland. Casco Bay Lines offers dependable, scheduled ferry service to Diamond Cove. Once in Portland, it is just a 10-minute drive to the airport, bus and train stations.
Meet Jennifer, island year -round resident since 2015.  She loves the fact that she can hop on the ferry to start her day, be in her office within 30 minutes, and then get to come home to this.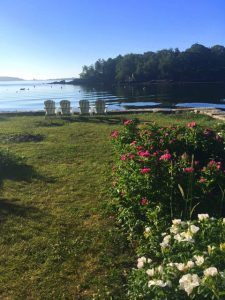 "I have lived on other islands and in town (Portland)", says Jennifer, "and nothing beats Diamond Cove for the quiet, beautiful surroundings, along with the fabulous amenities." On island, Jennifer enjoys swimming laps in the heated pool and taking scenic walks with her two beagles, Charlie & Sophie. "Nothing compares to this place in the region,"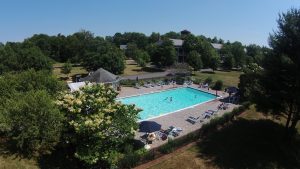 To learn more about Diamond Cove and view available real estate, visit www.diamondcove.com