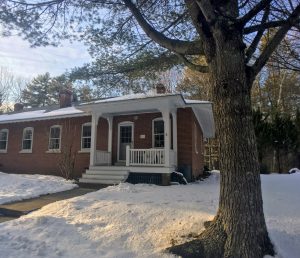 The Home Buying Process: 7 Steps to Success
Home buyers tend to have a lot of questions about the house hunting and buying process. This is particularly true for first-time buyers who have never navigated their way through it before. This article lays it all out for you, from start to finish. Here are seven steps you should take when buying a home.
1. Review your credit situation.
Credit scores are an important qualifying factor for home buyers who need mortgage financing. The FICO score, in particular, is the one most commonly used by mortgage lenders. According to industry experts, home buyers generally need a credit score of 600 or higher to qualify for a loan. But that number is not set in stone, and some loan programs are more flexible than others.
You can order your credit reports from Experian, Equifax and TransUnion, and then review them for errors. You can also order your credit scores (different from your reports) to see how you stack up against the national average. A higher score could help you qualify for a better mortgage rate.
2. Determine your monthly housing budget.
A mortgage lender cannot tell you how much of a monthly payment you can comfortably afford. They can only tell you the amount you qualify for. You should determine your home-buying budget for yourself, before shopping for a loan. The idea is to get a basic budget on paper, including the most you are comfortable spending each month toward your housing costs. This will come in handy later on.
3. Get pre-approved for a mortgage loan. 
If you're planning to pay cash for a home, you can obviously skip this step. But if you're like most home buyers, and you need mortgage financing to complete your purchase, you can benefit from getting pre-approved.
Pre-approval is when a mortgage lender reviews your financial and credit history to determine your "creditworthiness." When you get pre-approved for a specific loan amount, you'll be able to narrow your house search to that price range.
Having a pre-approval letter also shows sellers that you are serious about (and capable of) purchasing their home. This can make a big difference in active real estate markets, where the seller may receive multiple offers from competing buyers.
4. Find a real estate agent to help you.
All home buyers can benefit from having professional help from an agent. This is especially true if you are buying a home for the first time, or in a new city you're not familiar with. An agent can help you find a home that meets your needs, evaluate the seller's asking price, put together a strong offer, and negotiate effectively based on current market conditions.
5. Start house hunting.
House hunting is the most exciting part of the home buying process. This is where you and your agent visit homes to find one that matches your needs. If you have a smart phone, be sure to bring it along so you can take pictures. And focus on the more permanent features of the home, such as the location, the lot, the square footage, etc. Don't worry about the paint or the decor — you can always change those things.
6. Make a smart offer based on market conditions.
Once you've determined that the seller's asking price is fair and reasonable, you are ready to make an offer on the property. In most cases, it's wise to make the offer contingent upon the home inspection. It gives you a way to back out of the deal if the inspector uncovers an issue you're not comfortable with. Your agent will help you prepare an effective offer. It's one of their core skills.
7. Attend closing to sign your paperwork — and get your keys! 
Once you've made it through the inspection stage, you're ready to attend the closing. This is when the title to the property is transferred from the seller to the buyer. You'll also be signing a lot of paperwork and paying any other fees that are due. Then it is time to celebrate, move-in, and enjoy your new property!